Weekly Roundup for March 3: Catch up on Celebrity Gossip, TV Recaps, Exclusives and our Shade of the Week!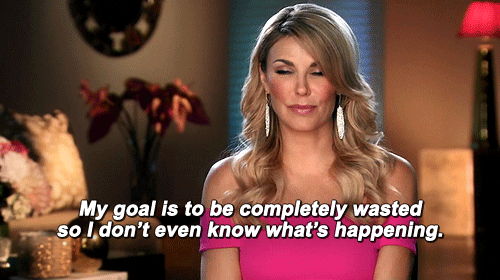 Have you missed out on any of the piping hot tea we've spilled in the last week? Good Tea has got you covered! Now you can check out the list below and catch up on anything you've missed. Like our celebrity and real housewives gossip, exclusive tea, TV recaps and our shade of the week
Shade of the Week
Exclusives
6 Reasons To Tune Into Southern Charm's Fifth Season
TV Recaps
KUWTK Recap: The Devil Wears Wigs
Vanderpump Rules Recap: Fatal Attraction 
RHOBH Recap: Threesomes Don't Work
Celebrity Gossip
Jonathan "Foodgod" Cheban Allegedly Exploded On The Kardashian's Family Feud Taping
NeNe Leakes Thinks Half Of RHOA Should Lose Their Peaches
Kathy Griffin Thinks That CNN Will Offer Her New Year's Eve Gig Back
Inside Countess Luann's Cabaret Show
The Real Housewives Of New York City Are Back For Their Tenth Season With Arrests, Fights & Jill Zarin!
Police Called To Tori Spelling's House After Nervous Breakdown
Please reload